~ Introducing The Phenomenon That Is Fish On Rice ~
Long ago, the nations lived together in harmony. Then, everything changed when Sushi and all its variations were invented. Only Japan, master of all Sushi, could cultivate this fan favorite, but when the rest of the world found out, SUSHI POPPED OFF!
~ Types of Sushi ~
N I G I R I - A topping, usually fish, served on top of sushi rice
S A S H I M I - Fish or shellfish served alone (no rice)
M A K I - Rice and filling wrapped in seaweed
U R A M A K I - Similar to the above, but rice is on the outside and seaweed wraps around the filling
T E M A K I - Sushi that has been hand-rolled into a cone shape
~ Dissecting The Common Forms Of Sushi ~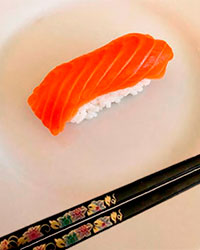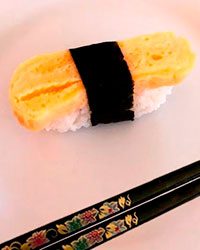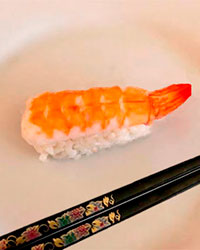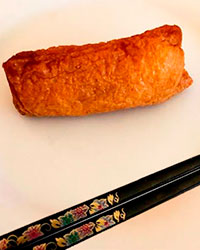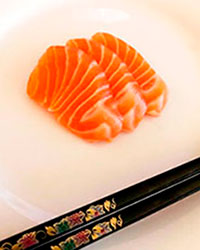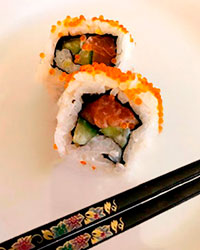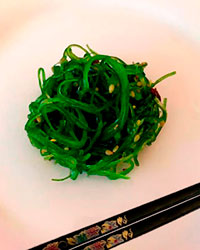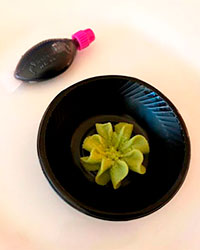 CLASSIC SALMON NIGIRI
Vinegared rice topped with a slice of fresh salmon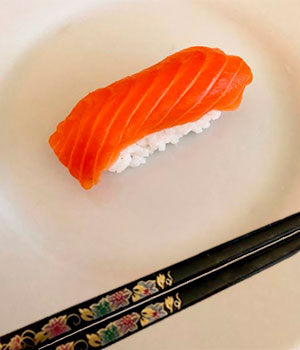 EGG NIGIRI
Vinegared rice topped with sweetened thin egg omlette (aka tamago)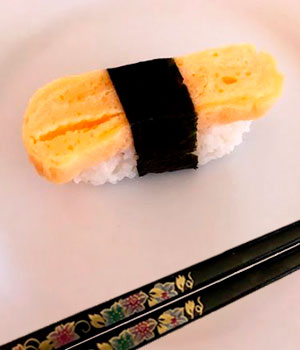 PRAWN NIGIRI
Vinegared rice topped with cooked prawn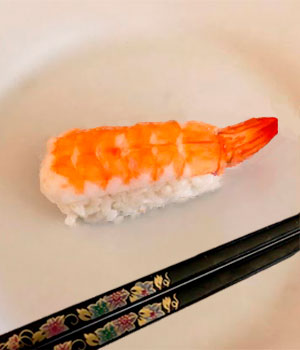 INARI
Vinegared rice wrapped seasoned deep-fried tofu pockets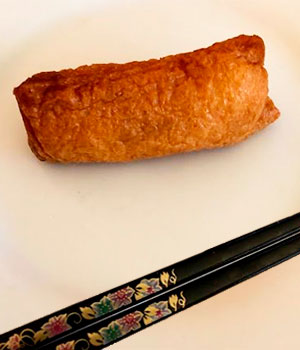 SASHIMI
Freshly cut slices of sashimi grade salmon
SALMON URAMAKI ROLL
This is a 'inside out roll', and a varaiation of the famous 'California Roll', but contains salmon (instead of real or imitation crab), avocado, cucumber, topped with fish eggs (tobiko)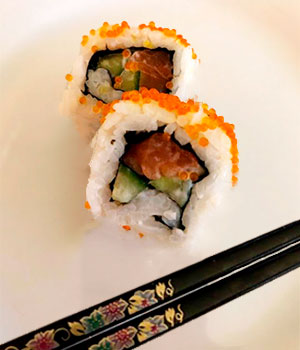 SEAWEED SALAD
This is more of a side dish. It is salad comprised of seasoned Hiyashi Wakame (seasame seaweed, and seasame seeds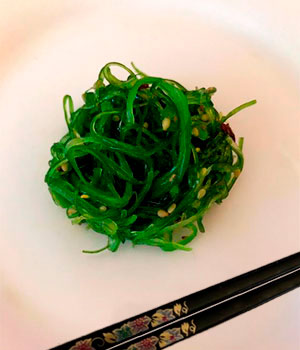 CONDIMENTS
Popular accompaniments to these types of sushi are wasabi (a spice traditionally prepared from a plant, with a mustard-like hotness), soy sauce, and also pickled ginger (not depicted here)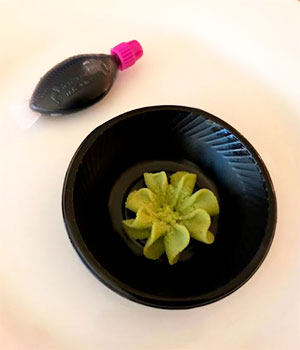 ~ About ~
The sushi presented in the following website was obtained from Sushi Sushi in the Chadstone Shopping Centre. Sushi sushi is a contemporary counter-service chain of sushi restaurants which sell handmade maki rolls, nigiri sushi, and bento boxes. They also offer healthier alternatives for health conscious customers, such as brown and black (grain) rice sushi, and even Japanese salads!